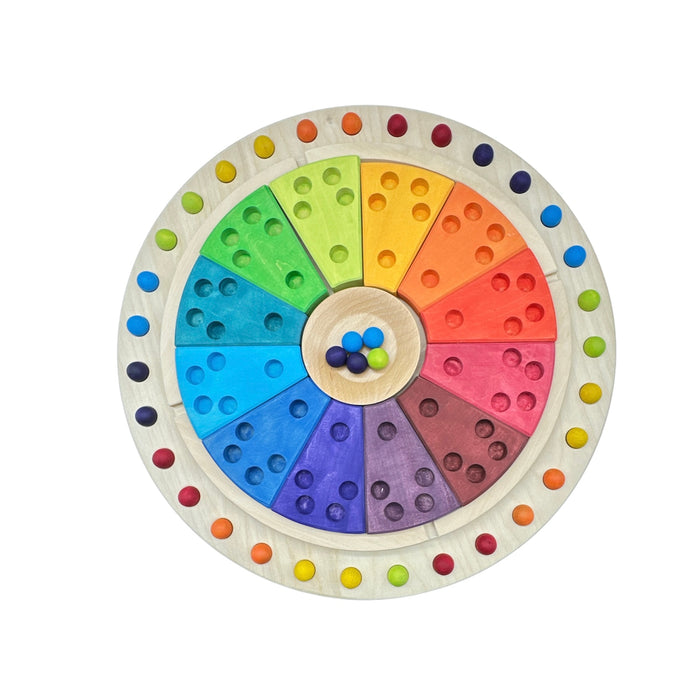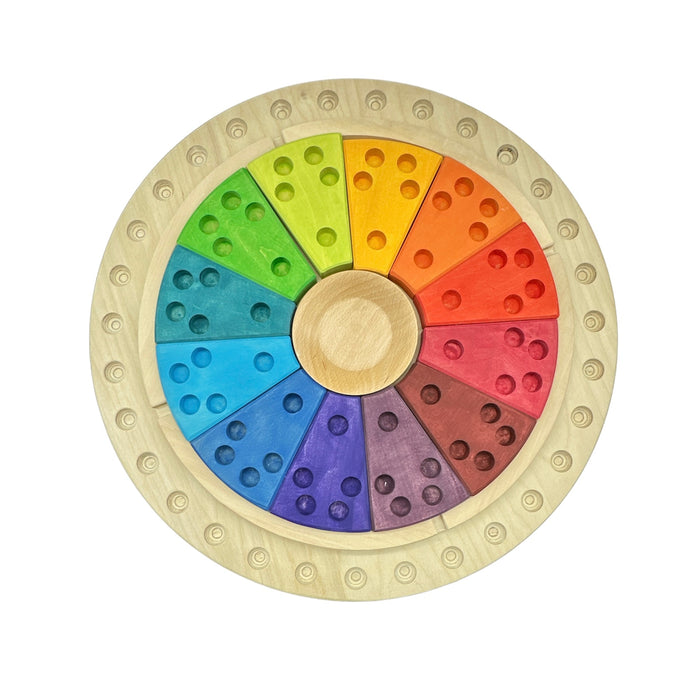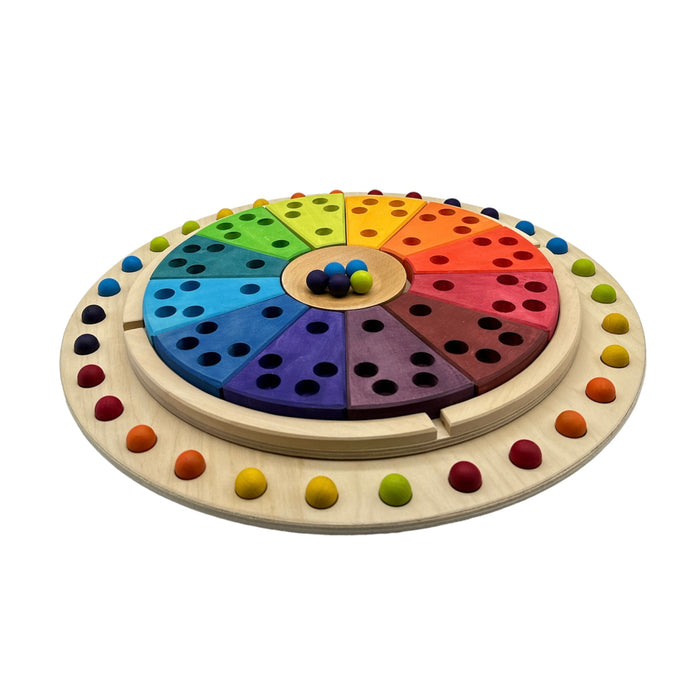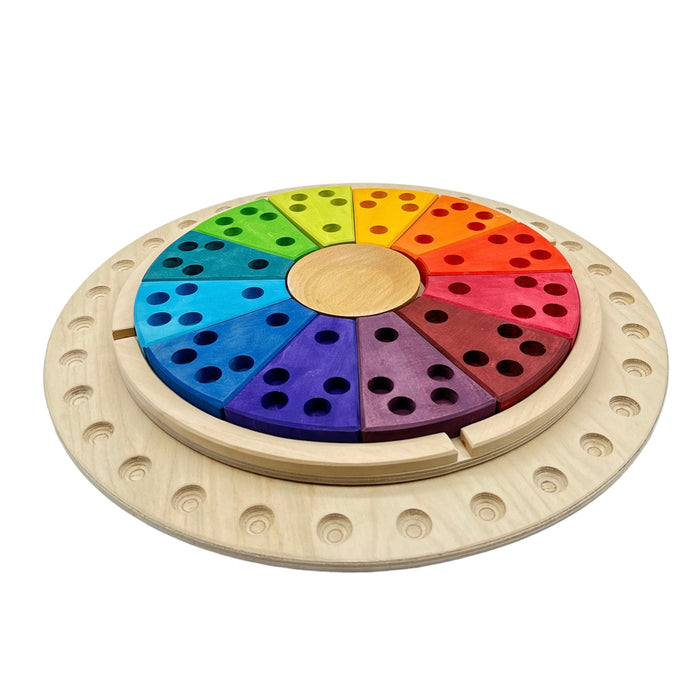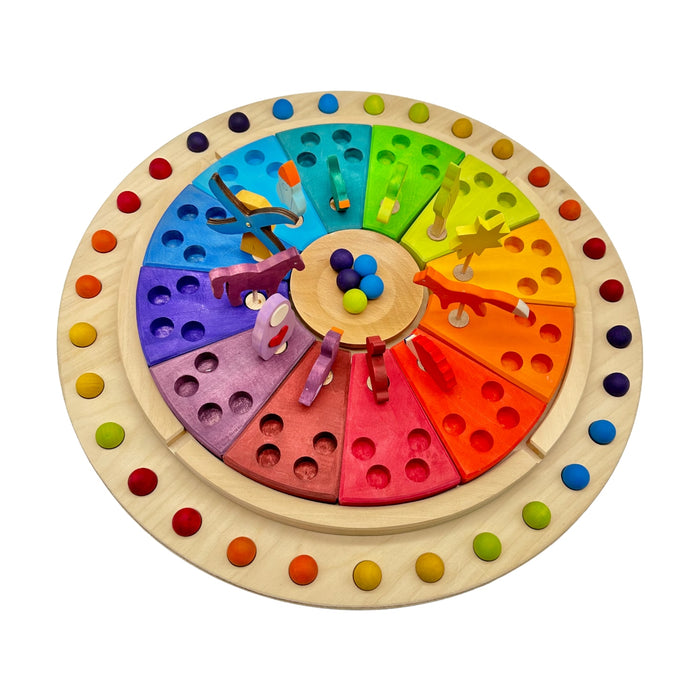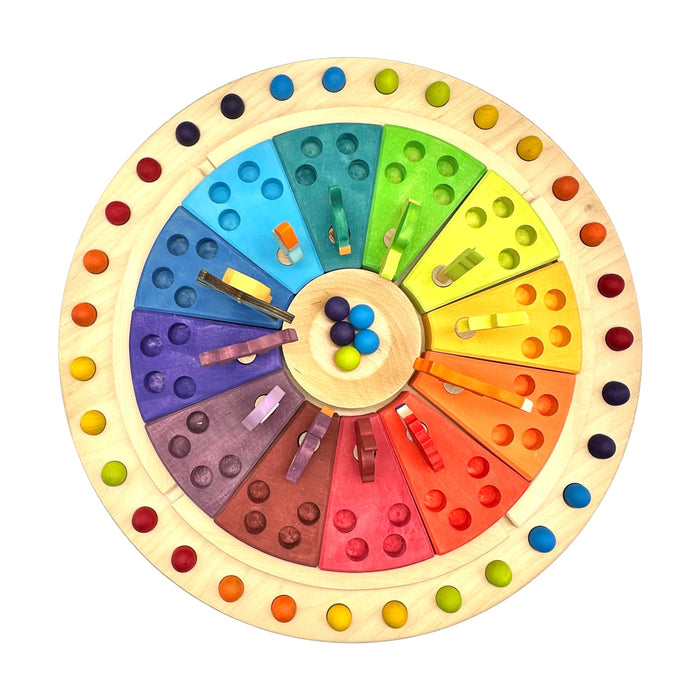 Handcrafted Open Ended Wooden Birthday Ring - Annual Calendar Ring
Handcrafted Open Ended Wooden Birthday Ring - Annual Calendar Ring
Large baseplate with 31 indentations for marbles (may be turned over if you prefer to display figures or other items)
35 wooden balls/marbles (one color for each day of the week)
12 wooden month pieces, each with five holes
Wooden frame for monthly pieces
Wooden bowl

Each segment of this annual calendar ring represents one month. Each week a candle or marble moves one hole further, either on the 1st, 8th, 15th, and the 22nd of the month or on Sundays or Mondays. The remaining 31 colored balls mark the calendar day of the month. A figure can be placed in the inside hole, and something relating to the month in the bowl, a birthday gift, or a large candle: There is no wrong way to use this beautifully handcrafted set!

A fantastic set to keep out all year long and an excellent way to mark birthdays, celebrations, and seasons changes. Start a new family tradition this year!
Diameter of base disc:
50
cm (19
.7
 inches)
Materials: basswood, non-toxic water-based color stain.