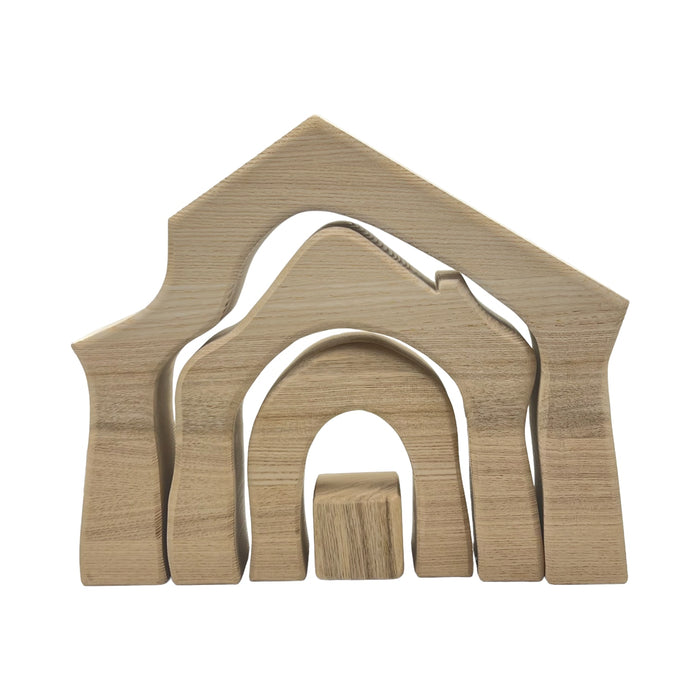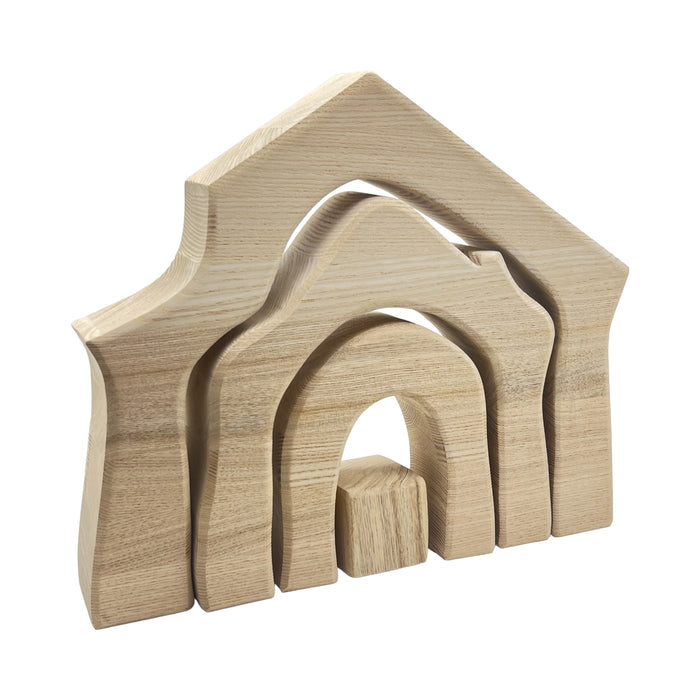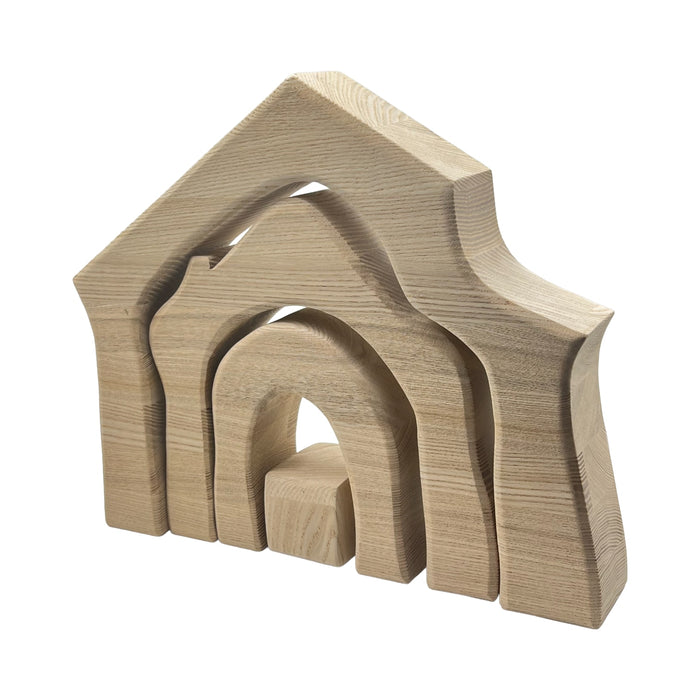 Handcrafted Open Ended Wooden Toy Castles - House 4 Parts
All parts of the castles are hand-crafted using solid alder wood.
Height: 16.44 cm (6.47 inches)
Children will play with our beautiful castle in the long-gone worlds of knights and fairy tales. They will re-live medieval legends and stories.
All materials used in our toys are certified. They guarantee toys of the highest quality and safety for your child at play.